Colleen Moore As A Silent Era Cinderella
1926/DIRECTED BY ALFRED E. GREEN
PRESENTED: JANUARY 19, 2019/CAPITOL THEATER, OVERTURE CENTER
ORGANIST: JELANI EDDINGTON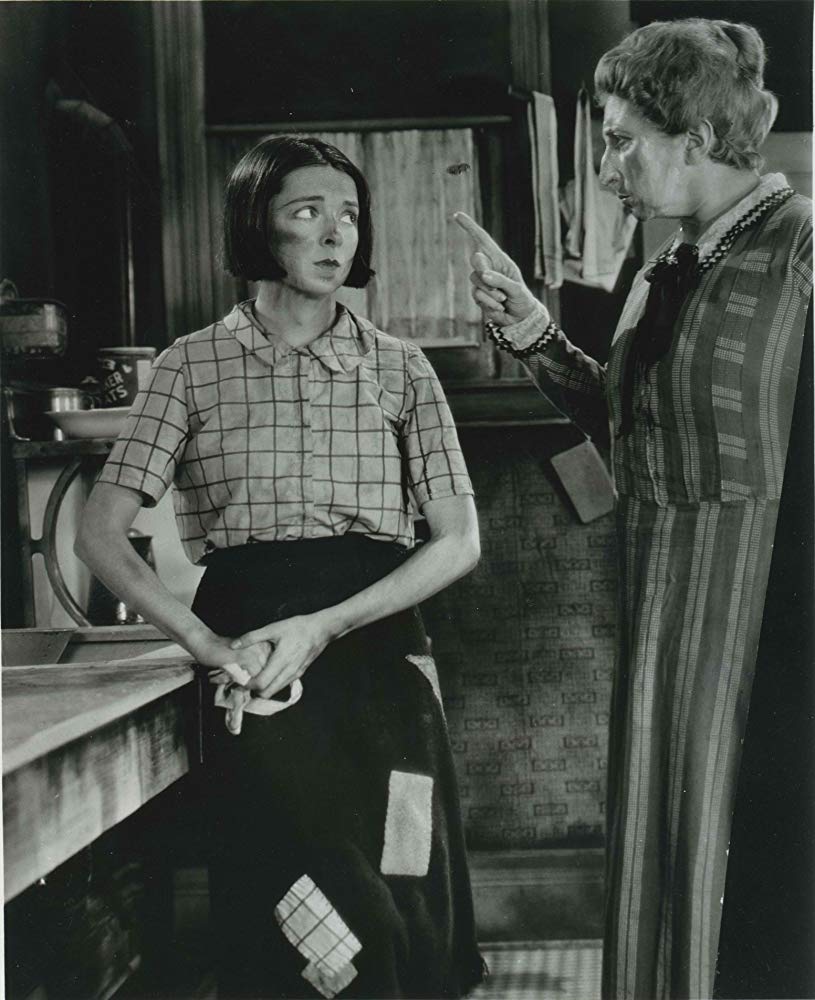 Madison, Wisconsin's Overture Center and its historic Capitol Theater opened 2019 with Duck Soup Cinema's vaudeville show, silent film presentation, and theater accompaniment of popular 1920's actress and comedian Colleen Moore in Ella Cinders (1926). A Jazz Age reworking of the Cinderella legend, based on a nationally syndicated comic strip written by William Counselman and illustrated by Charles Plumb (making Ella Cinders an early comics movie!), the familiar story elements receive a clever boost thanks to the plucky playing of its female lead. As the film's smalltown Colorado setting moves westward to an emerging entertainment industry's land of dreams, Hollywood itself, the initially downtrodden title character's fairy tale transition to a working movie actress perfectly mirrors its uniquely 20th century legend of Discovery and Stardom. The Hollywood Hopeful's rise to Celluloid Princess finds delightful expression in its backlot look at silent-era moviemaking and Colleen Moore's Ella Cinders, like her folklore forebear, provides powerful identification in her story book-like embodiment of the centuries-old dreams-come-true myth, delightfully reimagined for the Silent Silver Screen.
Along with returning lobby acts Wayne the Wizard and Jim "Doc the Rube" Carter, who distracted kids with magic, balloon, and tricks while their parents hastened to the refreshment stand, MC Joe Thompson contributed his own tried-and-true brand of cornball fun, courtesy of lightbulb jokes, punchlines without setups, and, most importantly, boundless enthusiasm for the vaudeville acts to follow. Appropriate to the female-centric notion of Duck Soup Cinema's first 2019 silent feature, the three performance spots similarly featured talented young women who impressed first with strong talent and second with hard-won skill. First up was baton twirler Tara Harris, who performed jaw-dropping feats of dance and dexterity with her spinning, tasseled objects of gravity- and physics-defiance. Up next was singer/songwriter Danielle Crim, a high school junior who performed her own emotionally affective and melodically lush compositions to assured advantage with a soft and resonant singing voice, mature beyond its years. Bringing the vaudeville portion to a rousing close, Columbian Latin Rock performer Angela Puerta energetically guitar-strummed and vocal-shouted to the rhythmically solid support of her spirited backup band.
Transitioning to the dimming of lights and the start of the silent feature, Capitol Theater's star fixture of its 91-year-old Grand Barton Organ took over in the capable performing hands of returning organist Jelani Eddington, whose original, film-length composition of musical themes, evoking both character and setting for this 93-year-old film, brought out the comedy and pathos of Duck Soup Cinema's first showing of Colleen Moore in 1926's Ella Cinders. The Silents, of course, were never really silent, and as Duck Soup Cinema's original series name from its early 1980's incarnation shows — when Gaylord Carter was the first Grand Barton performer for Civic Center and Oscar Mayer Theater's "The Sound of Silents" — the continuity provided by Eddington's masterful organ accompaniment once again brought out the moviegoing experience of nearly a century past for a Madison, Wisconsin Overture Center and Capitol Theater audience.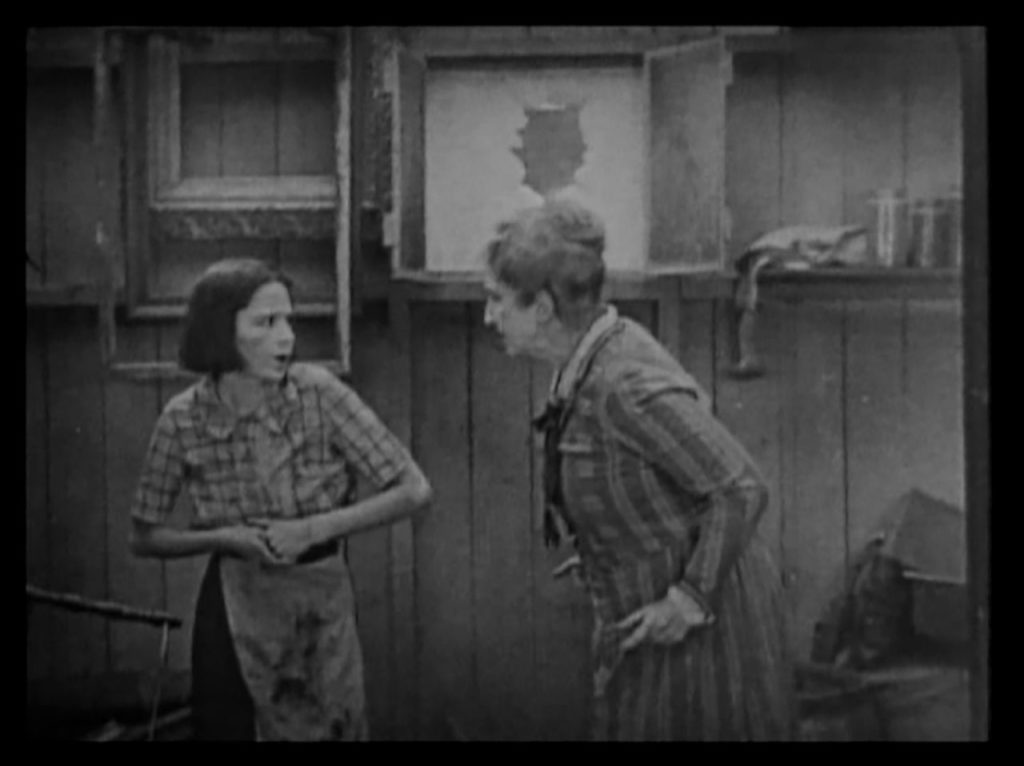 The flickering elements so masterfully conveyed by Eddington's performance on the Grand Barton commenced with Colleen Moore's undimmed presence in the title role, her Ella Cinders an orphan and work-abused young woman slaving for an appropriately wicked stepmother (Vera Lewis as Ma Cinders) and an effectively imperious pair of unworthy stepsisters (Doris Baker and Emily Gerdes as Lotta and Prissy). Rounding out these effective (and affective) updates of its fairy tale source are Lloyd Hughes's amusingly named Waite Lifter — a Prince Charming-heir to a manufacturing fortune, initially disguised as a humble iceman — and a most unlikely Fairy Godfather in Jack Duffy's Fire Chief, who recognizes Ella's beauty behind the unintentionally humorous façade of a beauty contest photo entry. And it is Ella's unlikely triumph in said beauty contest that sends the former domestic drudge to sunny California, where a screen-projected life of movie star royalty surely awaits.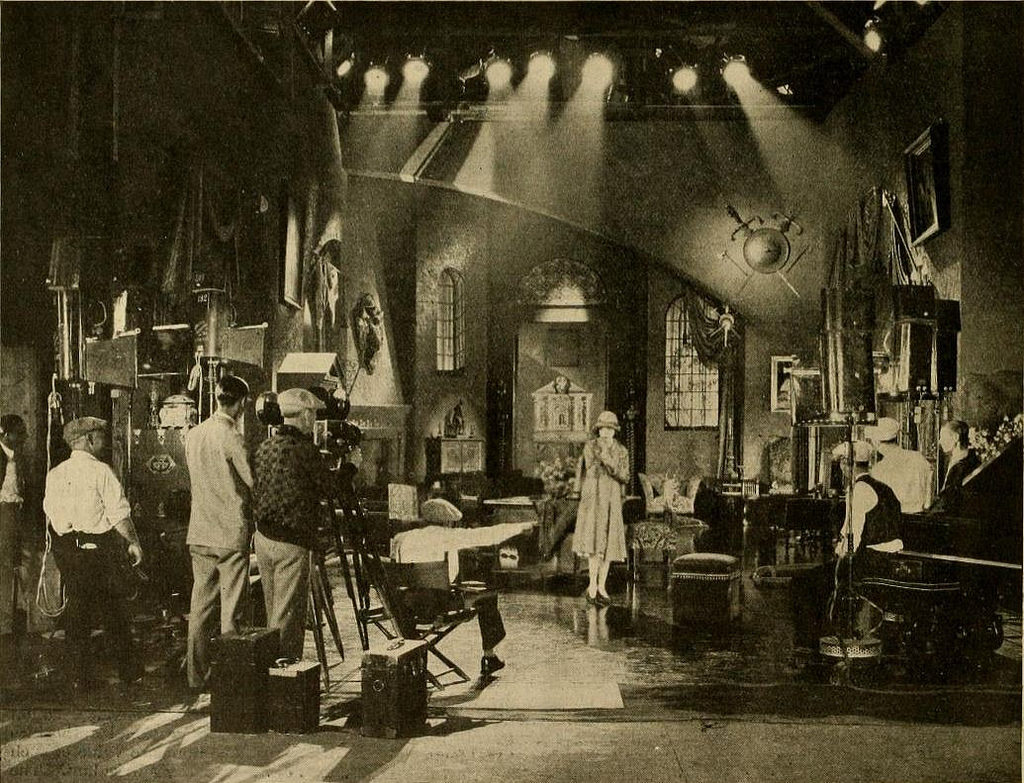 Or so those light-flooded dreams of film heaven might have us believe. Upon arrival, the contest turns out to be a fly-by-night con, and Ella must use trickery of her own to gain entrance to Hollywood glory — much less past the watchful eye of a pursuing studio gateman (Mike Donlin) — until ingenuity, resolve, and more than a little luck — including a sidesplitting cameo encounter with studio funnyman Harry Langdon (himself) — literally pushes her way onscreen and into a movie contract. Soon finding herself enacting the very role in front of the camera that she had formerly played in life, however, that of the soot-covered serving-girl, the train-arrival of the rescuing Waite Lifter signals a years-later and post-stardom Happy Ending of marital bliss.
Modern audiences may glance ever-so-slightly askance at the notion of marriage and kids displacing a hard-won career — as if appearing in the flickers should be considered mutually exclusive with and secondary to becoming a wife and mother — but the cultural assumptions Ella Cinders comically dramatize nevertheless run the full story gamut of empowered female wish fulfillment as imagined for its audience in 1926. Whether practicing her "look" in a mirror, battling a buzzing photography studio fly with her expressive features, or rushing into a burning movie set while the cameras roll, Colleen Moore's fearlessly funny portrayal of Ella Cinders overcomes story-obstacles and character-impediments alike with the facility, wit, and endearing loopiness of a comic heroine who fashions her own movie destiny. At each story-turn, and within each mirroring film-within-film, this behind-the-scenes Hollywood fairy tale presents a magical plot refraction of against-all-odds evil stepfamily-evading, beauty contest-winning, movie studio-storming, and screen stardom-achieving before settling on the option this 1920's Cinderella secretly desired all along: a happy home with, as it turns out, a down-to-earth (but no less providential) Prince Charming.
As always, the best way to see a silent movie is not only with the live accompaniment but also with a live audience, and the interplay between Jelani Eddington's theater organ performance and an audience's frame-by-frame reaction creates a truly memorable experience. It may be enough to say that Ella Cinders is certainly strong enough to be appreciated in the comfort of one's home — where the subtle details of an actual film studio (such as First National) can be clearly glimpsed by a home viewer as they stand out behind the engaging Colleen Moore — but to see them larger-than-life on the big screen in an actual silent movie theater — seated among other audience members with the organ roaring in a 360-degree audial space — is the closest one may come to a fully immersive movie experience outside of Buster Keaton-like stepping into the screen and physically interacting with the movie world. Short of the latter, Duck Soup Cinema's January 19th, 2019 presentation of 1926's Ella Cinders provided the very next best thing: a fairy tale-like screening of a movie-made fairy tale.