Early Apprenticeship Of A Future Film Auteur
STREET DATE: November 20, 2018/KINO CLASSICS
Kino Classics present seven films restored by Lobster Films from a variety of source elements, including those preserved by Cinematheque Francais, for a lovingly curated, two-disc Blu-ray set comprising the earliest screen work of future director Henri-Georges Clouzot (1907-1977). The auteur later dubbed the French Master of Suspense, primarily on the international reputation of two key thrillers from the mid-1950's – the unseen hand of fate pushing a South American truck driver off a mountain cliff in 1953's Wages of Fear followed by the more meticulously handled execution of a schoolmaster's wife in 1955's Diabolique – served a much earlier, decade-long apprenticeship as a screenwriter in the French film industry's transition to sound films.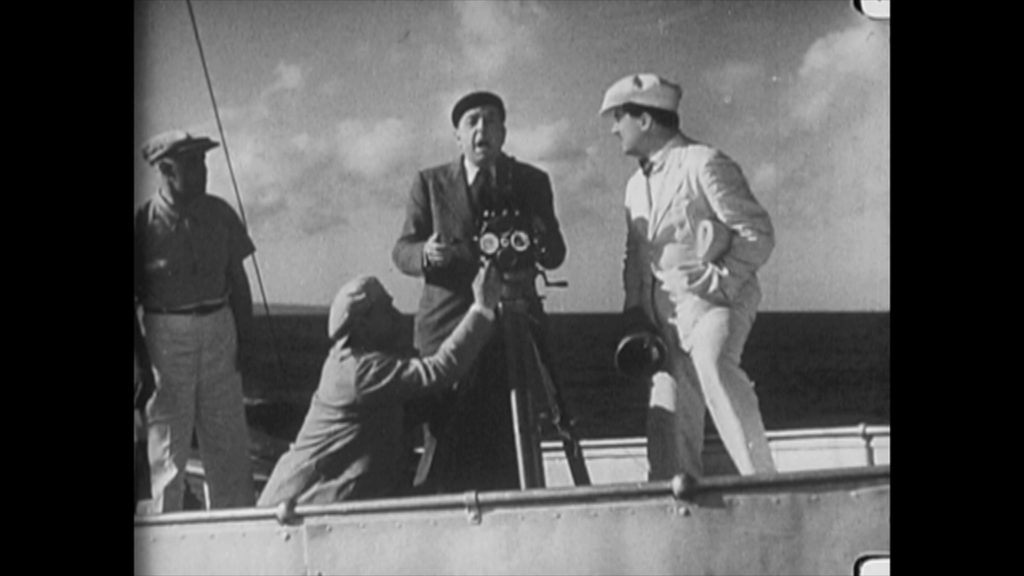 Working between France and Germany from 1931 – many of his scripts were for concurrent German-language productions adapted as French films – Clouzot toiled as story assistant, scenarist, and dialogue writer on the widest assortment of popular movie genres French audiences in the early 1930's would have been likely to see. From musicals and farces to melodramas and romantic comedies – at least one of the films included here has elements of all these strains – the tenor and moods of these hitherto little-known works scarcely hint at the much later worldwide branding of their most latter-day famous contributor. Rather, Clouzot: The Early Works may be most valuable for providing a seemingly plucked-at-random survey of the continental moviegoing imagination as it existed in France, made for everyday audiences, between 1931 and 1933.
More importantly, however, these seven films are simply and uniformly enjoyable; and all the moreso for their astonishing variety. The following rundown of Kino Classics' beautifully restored Blu-ray set may hopefully hint at the delights concealed behind the sternly impressive cover image of a serious-looking writer-type smoking a downward-sloping pipe:
Dragnet Night (1931, dir. Carmine Gallone). A dock worker meets a captivating cabaret singer during a police street raid – from which the English title is derived, presumably – and later that evening competes in a carnival boxing match, where his defeat of an over-the-hill opponent begins the erstwhile sailor's meteoric rise and subsequent crushing fall from sports' celebrity. The story-elements may be familiar, but this moviewatcher recalls few of its type before them, and the French production and performances around what may have later become clichés are suitably charming.
I'll Be Alone After Midnight (1931, dir. Jacques de Baroncelli). The shortest feature included, clocking in a few minutes shy of an hour, is also the most improbably story-packed, in this lightning-paced musical comedy fantasy of a young bourgeois wife intent on committing adultery as revenge on her cheating husband. The stylish lady's initially dispatched method of intent, in the form of balloons with the evening's invitation attached – floating over the roofs of Paris – is an inspired bit of lunacy that effortlessly carries through subsequent amusements.
The Unknown Singer (1931, dir. Victor Tourjansky). Beginning on the Steppes of Russia and ending on a French opera hall's curtain call, the musical dramatics in between chart the role reversal, inversion, and restoration of a mentally and geographically displaced singer who comes to assume his own former (and title unknown) identity as a performing and recording star. Fairly intriguing from a latter-day perspective, the recent resurgence of LPs gives additional power in an early scene's transition from a phonograph's needle-drop to the singer's own unmistakable voice.
My Cousin from Warsaw (1931, dir. Carmine Gallone). A summer night's philanderings between four romantically musical chairs-changing participants, on a beautiful country estate, no less, signals sophisticated screwball comedy stylings with the witty persistence of rapid line-readings, bright performances, and a fast pace that screen-summarizes the overused adjectives "light and frothy". The non-Polish title character is but one of those delightfully absurd plot-strands likely to equally amuse film-sophisticated viewers who have enjoyed earlier and later iterations of these popular themes from the likes of Lubitsch, Renoir, and Bergman.
Tell Me Tonight (1932, dir. Anatole Litvak). The most obviously farcical of these Early Works re-visits the notion of a popular singer's fluid identity, but this time the light opera tenor's retreat (and eventual return) to the limelight is entirely self-undertaken. Mistaken identity, role reversal, and frantic misinformation abound through a bewildering procession of train and open car seats, luxuriously appointed hotel suites, vast country halls, dingy police stations, and of course grand performing venues and their inevitable confusion of back stage entrances and exits.
Dream Castle (1933, dir. Géza von Bolváry). An initially sea-set film-within-a-film wittily presages a reel-life "production" where a film crew – led by a seafaring extra – pose as the retinue of a Grand Prince to bilk free room and board from an innkeeper in a provincial coastal village. Matters escalate to the attention of the local Baron and his latter-word title estate – along with medals, banquets, and street parades – before resolving on the former-word title state where "reality" supersedes – and yet in some ways disappoints – the characters' wildest imaginings.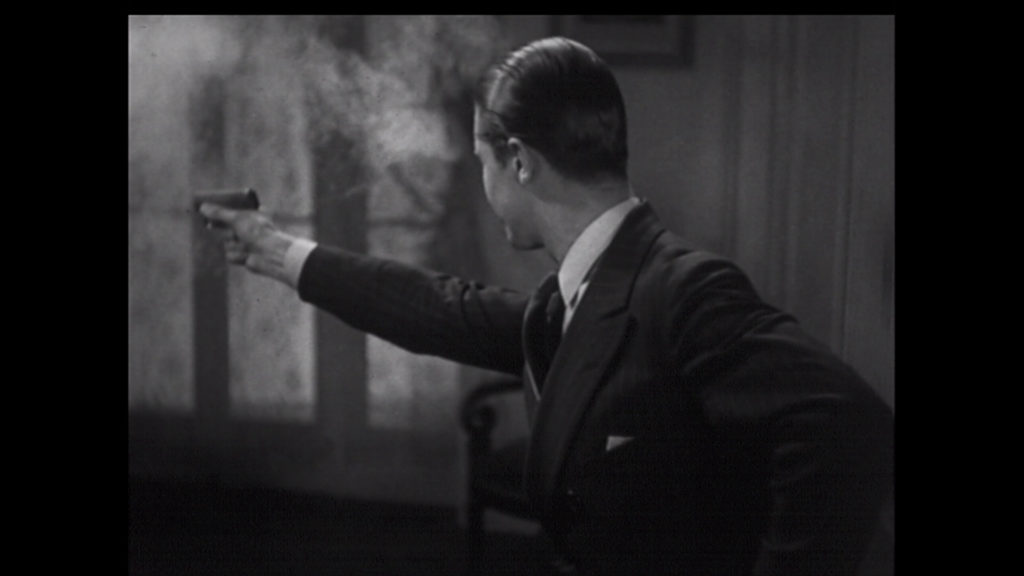 In addition to an informative booklet essay by Peter Tonguette, also included is the 15-minute 1931 short The Terror of Batignolles that was in fact the nascent script associate's first film as director. Produced by the same Franco-German company under the auspices of cosmopolitan film mogul Adolphe Osso, beneath whose banner all these films ran, Henri-Georges Cluzot's initial film outing reveals the developing auteur wittily satirizing the very genre for which he would one day be recognized as among its greatest practitioners. Creeping candle-lit imagery of even-then well-worn murder-mystery tropes – fastened drawers, hidden wall safes, concealed entrances and backdoors – are successively unlocked for their comedy value as they would, in decades following, reveal much more sinister openings. Meanwhile, however, adapting German films for popular French consumption, and undoubtedly learning more about films, stories, and audiences in the process, the apprentice work of H.G. Clouzot re-emerges in seven equally delightful surprises from Kino Classics and Lobster Films.
The images used in this review are credited to DVDBeaver.