DIRECTED BY PETER YATES/1985
Released August 16, 2016/Kino Lorber Studio Classics
Peter Yates, known for such films such as Robbery and Bullitt, directed a relatively unknown film in 1985 named Eleni.  Kino Lorber has recently remastered it into high definition and is releasing the blu-ray version of the film. The film boasts the cinematography of Billy Williams who was responsible for the cinematography in the award-winning film Gandhi, and who provides on-location shots in Eleni to highlight the beautiful country of Greece against an ugly backdrop of war.
Based on a true story, Eleni chronicles the tale of a young mother named Eleni (Kate Nelligan) who is trying to hold her family together in 1948 as Greece descends into a civil war between those loyal to the Grecian leaders and those embracing the new tide of communism that was sweeping across Europe following World War II.  She has a son named Nicola, as well as three daughters.  Her husband has moved to America and is trying to raise enough money there in order to send for his family.  Eleni proves to be a strong woman physically, working any job for her family, as well as emotionally, as she seeks to provide for her family on her own.  When the communist sweep into her town and begin ruling with an iron fist, Eleni works to get her children free from their grasp. While their escape means that they will be able to head for America and get away from the violence, it is for Eleni, an act that will find her imprisoned, tortured, and executed.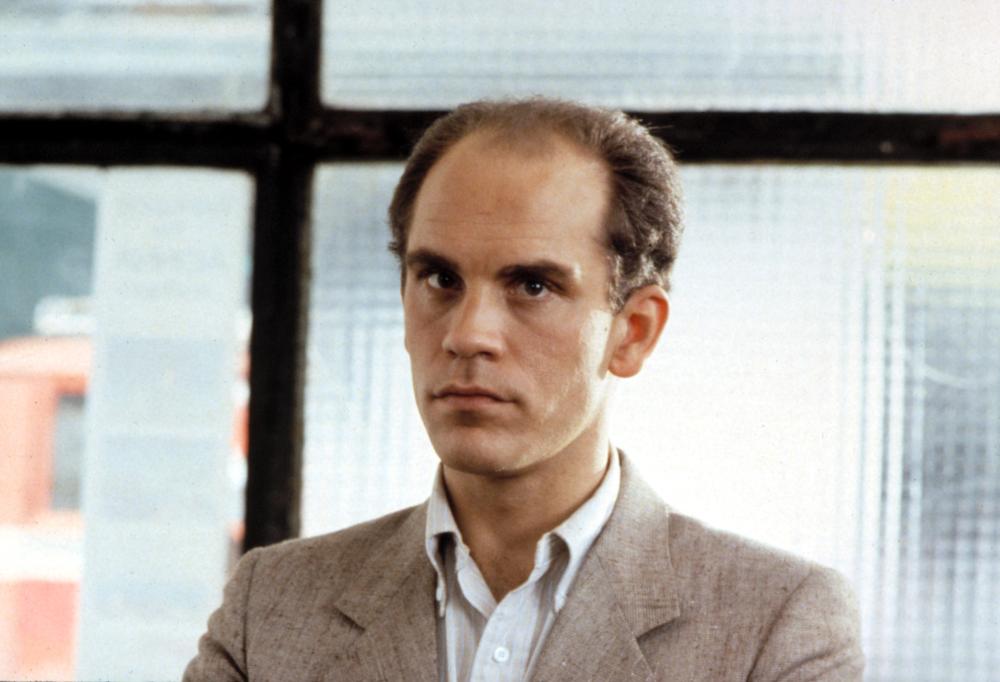 Eleni covers this story with two dove-tailing narratives.  The first is the story set in 1948.  The second is of a grown-up Nicola (John Malkovich) who, while working for the New York Times, secures a promotion where he will be stationed back in Greece.  Haunted by his past, and the loss of his mother, Nick, uses his position to begin an investigation into the murder of his mother.  As Nick learns more information, we are able to see the events as they happened in the past until the past events are brought to light as a result of Nick's investigation.
Also featuring Linda Hunt (Kindergarten Cop, The Year of Living Dangerously), Eleni covers a topic that very few audiences will know much about, but will be made to care through the strong performances of its cast.  Broad themes such as loss, war, integrity, and honor loom large throughout the story and help the film to be very relatable despite  any unfamiliarity one might have with the Greek civil war.
Peter Yates leaves behind the fast paced aspects from some of his other films, such as Bullitt, and builds a slower, yet still compelling case, without sacrificing any tension as we learn the facts along with Nick.  The film concludes with a moral conundrum, as Nick must decide how to react, when he comes face to face with the answers he has been seeking all along. Which is just really an opportunity for us to decide how we would deal with the kind of truth Nick discovers, if we were in his shoes.
The restoration on the film is very well done, though Eleni is definitely a film reflecting the time of the 1980's, when it was made.  From the vastly outdated computers that occupies Nick's desk at the New York Times, to the automobiles and fashion, and the music and hopeful tone set against the backdrop of  the horror of war.  Nicholas Gage wrote the book, which was based on his story.  For the film, the screenplay was written by Steve Tesich who wrote the screenplay on several other 1980's films such as The World According to Garp, and Eyewitness.
While the film is being offered on blu-ray, the new release does not feature any other bonus materials.  Given that this is a title that is not too widely known, it may be that such material never really existed in the way we might expect for a more modern release.  A look at the Greek civil war and the significance of it in the aftermath of World War II might have been a valuable edition as a bonus feature.  Instead, Kino Lorber simply offers two film trailers for other releases they are working on re-releasing.
On the whole, Eleni is a worthwhile edition to the Kino Lorber collection, and features a strong performance from a young John Malkovich, who shows that he has consistently been a reliable actor in any role that he has taken on.  Kate Nelligan also commands the screen with a strong, yet subtle presentation of a woman who stays strong, even the face of her certain death.  The film also provides us a window into an historical event, that many will have no prior knowledge of, yet is compelling all the same.
The images and promotional material used in the review are present only as a reference to the film and are not meant to reflect the actual image quality or content of the Blu-ray.