The Gunman Misses His Target
Director: PIERRE MOREL/2015
Pierre Morel came up through the ranks as a cameraman and cinematographer, working on such films as Before Sunset, and The Transporter.  He is also known more now for having directed the international hit, Taken, and reintroducing Liam Neeson to the world as a new, older action hero.
With his new film, The Gunman, Pierre Morel is trying to elevate another older actor into a bonafide, international action hero.  That actor is none other than Sean Penn (Milk, I am Sam, Fast Times at Ridgemont High).  If you watch the trailer, it sets the film up to be another action thrill ride.  What you get in reality is a slow, meandering film with a healthy dose of action packed scenes, but they are weighed down by a sour-faced Penn and a schizophrenic script that cannot decide if it is an action film, or an international spy thriller.
Penn plays Terrier, a man working for "the company" (CIA) who is operating out of the Democratic Republic of the Congo in 2006.  While they are there officially to clear trees and secure a landing strip, they are also waiting for clearance to execute their real objective: assassinating the country's Minister of mines.
While there, Terrier falls in love with Annie (Jasmine Trinca) who is a doctor working with refugees in the war torn country.  Javier Bardem (Skyfall, To the Wonder, No Country for Old Men) is Felix who is running point on the operation, and who is jealous of Terrier and Annie's relationship. When Terrier is tasked by Felix with taking the kill shot, he is ordered to immediately leave the continent to ensure his safety and then disappears for the next 8 years, leaving Annie behind.
The rest of the film follows Terrier who has since assimilated into working for an NGO in the Congo digging water wells.  He is ready to leave his past sins behind and find redemption in aiding the people he once hurt.  But as in every such action film, the past just won't let us go.  When a hit squad comes looking for him, he hops a plane to go find out who wants him dead and why.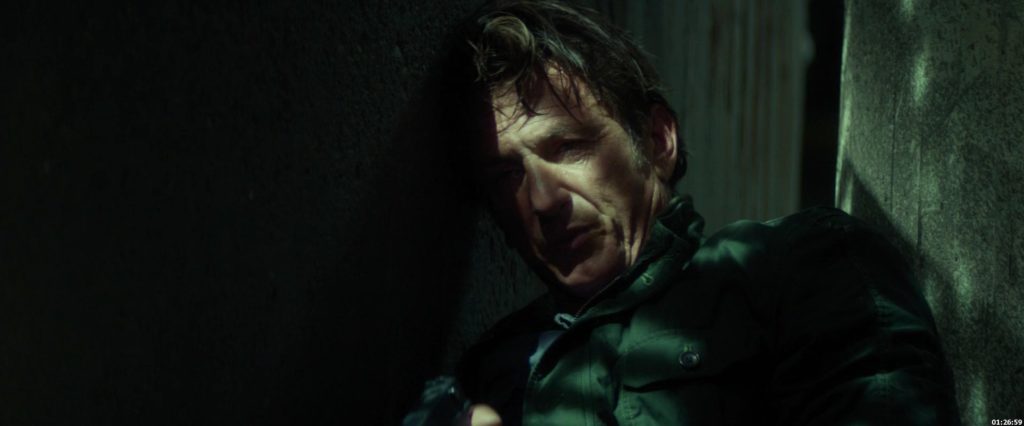 While being touted as an action film, Sean Penn plays the part with a dour disposition that seems more like he is trying to channel the feel of George Clooney in The American, but without the charm.  He has obviously gotten himself in good shape for this role as there are many scenes of Penn shirtless, or surfing for that matter.  When the action happens, it is done very well, but Penn has trouble keeping the plot moving along given his sour-puss demeanor.
The love story between he and Annie is more of an anchor to the plot than it is a catalyst, but it does provide the framework for many of Terrier's actions.  I'm sure that this relationship was more fleshed out in the book this film is based on, Jean-Patrick Manchette's The Prone Gunman, but here it feels a bit cliché.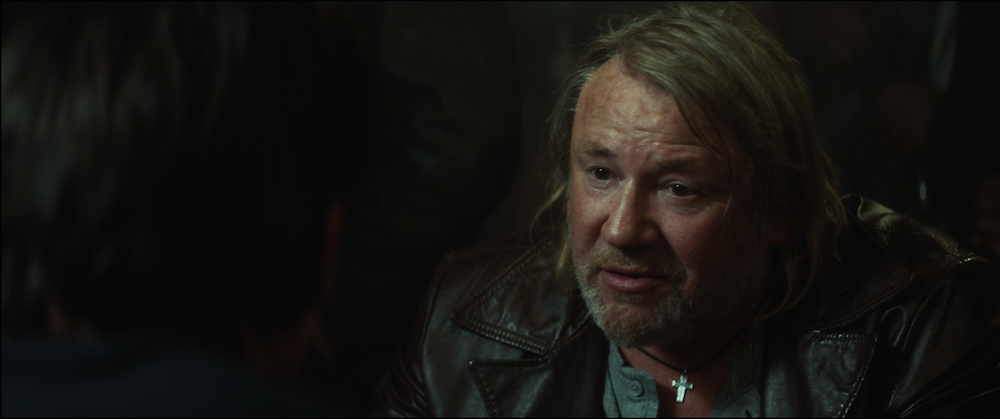 In addition to Sean Penn and Javier Bardem, there is a very strong international cast for this film including Ray Winstone (The Departed, Hugo), and Idris Elba (Thor, Luther, Prometheus).  There are also all of the usual tropes that should ensure success for this film.  There are the exotic locations such as The Democratic Republic of the Congo, as well as London and Barcelona, with a climatic scene in Gibraltar.  There is a tortured soul of a character looking for redemption for the sins he has committed, and there are issues of justice. There is a love story, and political intrigue.
Politically, this film is perfect for Penn as it deals issues he is passionate about such as corporate greed, the industrial military complex, as well as a push to bring aid to those in need, something Mr. Penn has personally devoted himself to in places like Haiti. And yet, despite having all of the right ingredients, The Gunman still feels like a film that is missing its target.
What the film gets right is that it doesn't go for the over-the-top dialogue of a film like Taken, where the protagonist announces to everyone that he has a "special set of skills" as a means to get everyone in the audience riled up for the carnage that is about to ensue.  Here, we simply see the skills in action and it makes things much more believable in that regard. Morel is learning that it is better to simply show, rather than tell.  Some of the locations serve the action very well such as a bull fight in Spain, or a shootout in a remote country villa.
The script, however, switches modes far too often and drags down the rest of the film.  In some ways it is a slowly-unfolding mystery of various former CIA operatives playing games of cat-and-mouse, and then almost immediately it is trying to be a cheap, action-based romp with the old "he's old but has one last mission left in him" type plot.  Penn is suffering from a post-trauma condition that is affecting his brain functioning, but oddly enough it only seems to affect him at critical action scenes where it could keep him from getting the bad guys.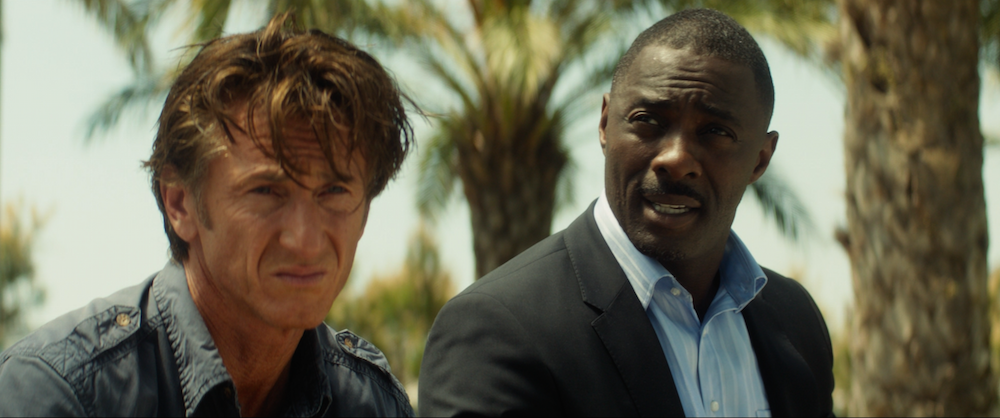 Idris Elba is really a footnote to this film, and is wasted in this role.  He is clearly here to add some international gravitas to the proceedings but has virtually no impact to the story whatsoever.  One wonders why he did it as he probably could have filmed his parts in a short afternoon, and maybe that was the real reason: top billing and more face time with the audience without a taxing shoot.
So, despite a lot of great things going for it, The Gunman is largely an action film that sees itself as a spy thriller aiming for an attractive middle ground for audiences to love.  Sadly, in its aim for that target, it is a miss.  This is too bad, as it clearly was built to be a strong counter-programming vehicle to the youth-themed Insurgent which is also opening this weekend.  It could have been the better film of this weekend had it had a better sense of itself, and a lead that would find a way to be more endearing to the audience.  Instead, this one will fade back into relative obscurity, which is great if you are a clandestine CIA operative, but not good if you are a film, looking for strong box office numbers.