Zach Braff and Florence Pugh Update Garden State for a New Generation
DIRECTOR: ZACH BRAFF/2023
What makes a good person? Allison isn't sure, but she knows what makes a bad one.
In the year after a fatal accident, Allie's (Florence Pugh) life and relationships have crumbled. Instead of living with her fiancé Nathan (Chinaza Uche), she is now shacking up with her mom (Molly Shannon) and sleeping in her childhood bedroom; instead of focusing on her career, she focuses her energy on her satisfying her opiate addiction. Losing Nathan also means losing relationships with her future in-laws, including Nathan's father Daniel (Morgan Freeman) and his niece Ryan (Celeste O'Connor), whose futures imploded in the wake of the accident, too. When chance (fate?) reunites Allison and Daniel, they must wrestle with their trauma, demons, and broken relationships to find peace again.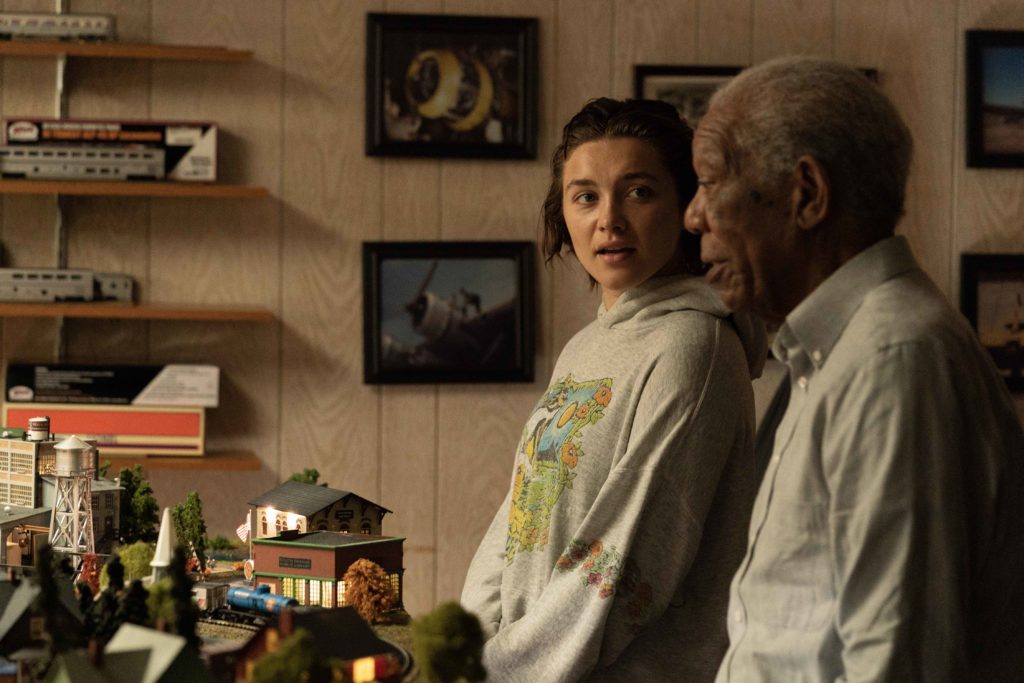 If any of this sounds familiar, it likely means you watched Garden State sometime in the last 19 years. Though Zach Braff has stayed busy in his career in the last two decades, his writing and directing output is selective. A Good Person is only his second feature as both the writer and director since his 2004 debut Garden State, and it feels like a spiritual sequel. In both, a stalled 26-year-old with a penchant for blank expressions, patterned clothing, drug abuse, and singer-songwriter soundtracks returns home to New Jersey to work through trauma. They are surrounded by funerals, swimming pools, childhood friends, and difficult parent-child relationships; haunted by the lost promise of their futures and their responsibility for tragedy; and stuck navigating the streets they grew up on in unconventional transportation. If you have character actress Jackie Hoffman and a song by the Cary Brothers on your bingo card, too, you might think for a moment you're just watching the same film again.
In spite of the repeated motifs and character arcs, A Good Person updates the quarter life crisis for the next crop of young adults. If Garden State was Gen X coping with the reality that the American Dream couldn't protect them from the pain their parents avoided in a pre-9/11 world, A Good Person is Millennials and Gen Z realizing the American Dream has betrayed them. In the early '00s, America still felt like a refuge, albeit an imperfect one, to create your own path; in the early '20s, it's a bastion for the reckless and powerful to use the vulnerable in pursuit of mammon.There's no romance with a Manic Pixie Dream Girl, and though there are a few jokes, there's no dry irony in Braff's storytelling anymore. A Good Person is a sincere tearjerker because there's not much to laugh about for the future of the next generations. (Wish I Was Here, the 2014 family dramedy he wrote and directed, and Going in Style, the bank robbery comedy he directed Freeman in, are also deconstructions of the myth of the American dream.)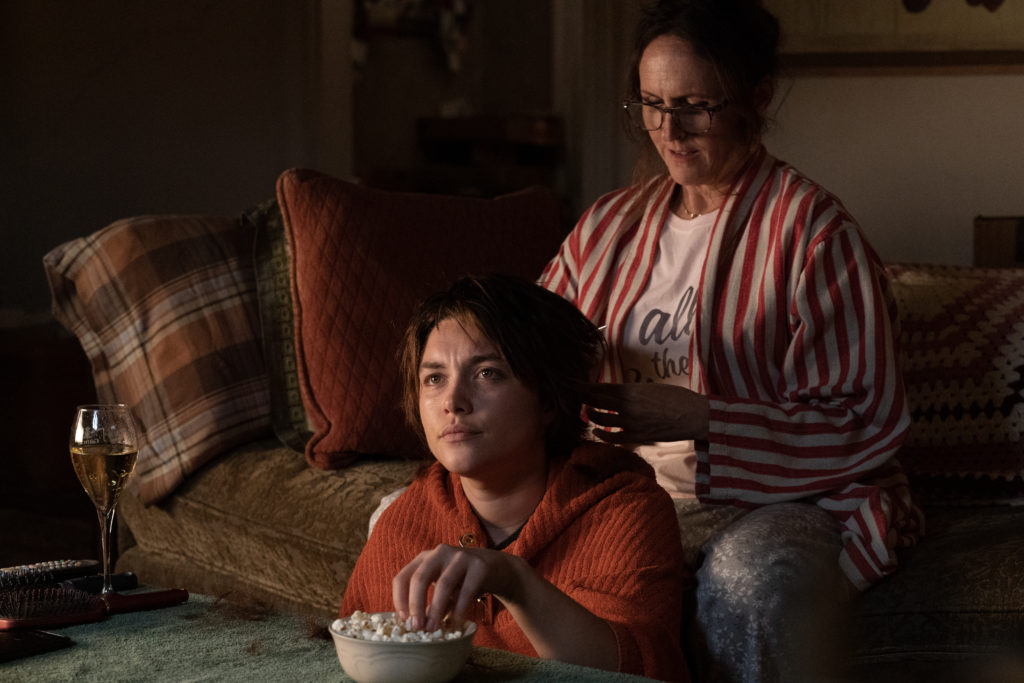 While you could accuse a few moments of being emotionally manipulative, most of the film's dramatic stakes are earned. Braff is not afraid to name real pharmaceutical companies culpable for the demise of people like Allison, but this cast does not reduce their characters to statistics in the modern challenges they face. The best scenes are Freeman and Pugh volleying their dialogue back and forth, debating the morality of their choices and values. Though they represent the ideas of the bitter Boomer and slacker Millennial, they show too much humanity in their performances to fit neatly into the stereotypes. (Pugh helped bring musician Allie to life by writing songs she performs in the film.) Likewise, Shannon is the well-meaning mom at wit's end, but she's also comic relief in some moments. O'Connor is a rebellious teen, but it's a cover for her vulnerability. 
The other major deviation from Braff's previous work is its focus on the challenges of recovering from substance abuse, and as in life, it's not a straight line in A Good Person. There is truth in the movie's depiction of the prison of addiction, but there is also grace for the people looking for relief from suffering. And as in the rest of Braff's career, it's a compassionate examination of the pursuit of goodness, solace, and, yes, happiness.